Skytop
An open-air lounge set at over 900 feet in the sky with views of the Hudson River, offering some of the greatest panoramic vistas in the city.
Set at the southwest corner, offering panoramic views of the unmistakable Manhattan skyline, complete with a catering kitchen, bar and dining table for up to 18 guests.
With river views and comfortable seating, it's a second living room – ideal for informal gatherings.
Image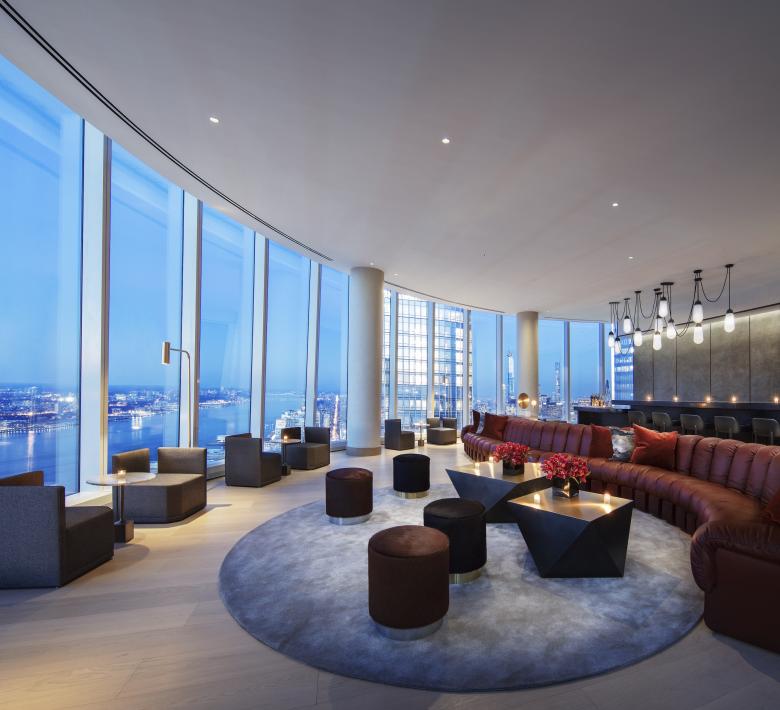 Enjoy spectacular birds-eye panoramic views from every perspective, high above the bustle of Manhattan.